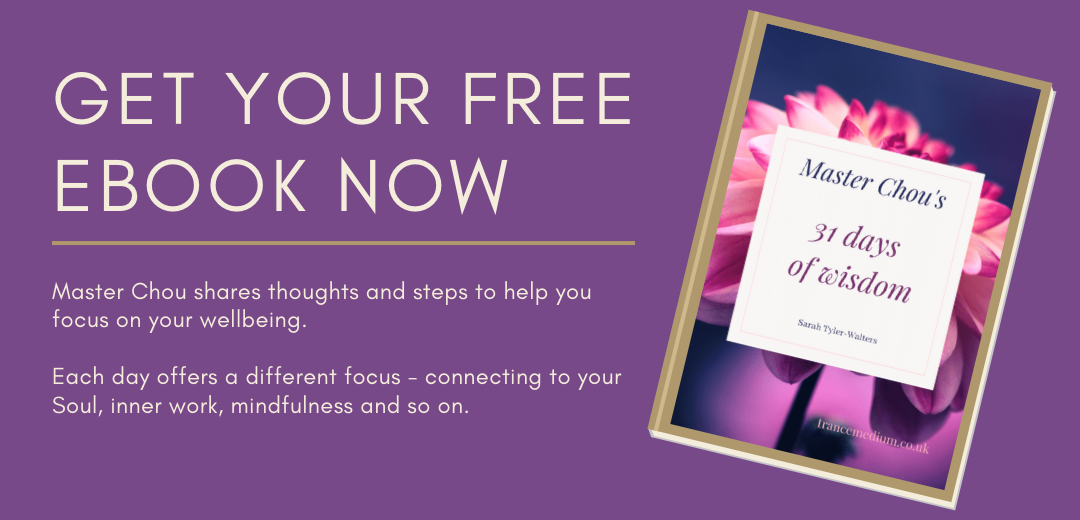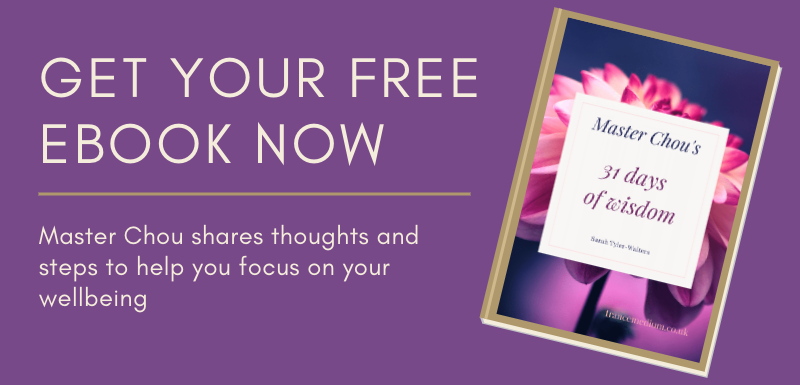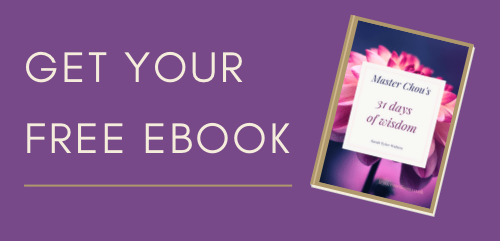 31 DAYS OF WISDOM BY MASTER CHOU
Master Chou shares 31 days of mindful or spiritual practices, insights, and exercises with you. Each one is aimed at giving you a focus for that day. They have been described as a spiritual selection box assisting you in slowing down and taking a moment for your own growth and wellbeing.
The content is uplifting, inspiring and can help you with meditating, reflecting or journaling. Though written as a sequence of 31 days, you can use them in whichever order you like, and you may have a favourite that you return to often.
One reader reviewed it as "Like a small cup of espresso, short, purposeful and effective. Everything is given for your Well-being, Growth and Joy."
Who is Master Chou?
He is a wise, Spirit Being who enjoys sharing his knowledge (gained through countless lifetimes with anyone seeking their authentic self or struggling with life's challenges. His assistance is always practical and down-to-earth, infused with humour and a deep understanding of human life. You will find more information about him and how he works with Sarah throughout the website.
Complete the form below to get your copy. Remember to tick the box to get my regular newsletters, tips, offers and spiritual insight for being your true self and living a Soul-led life.
You'll receive an email to confirm your email address then a second email with details for obtaining your gift.
* indicates a required field