eBooks
Sarah and Master Chou share their knowledge and wisdom in these eBooks. They offer you valuable information, simple steps and daily inspiration to assist you on your journey to being your true self.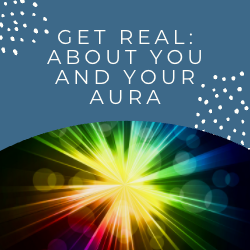 GET REAL: About you and your Aura
Sarah has written an easy to follow ebook about the Aura. The Aura gets overlooked or disregarded as the focus goes to the Chakra system. The Chakra system is, of course, important but not more so than the Aura. Many ailments and imbalances effect and are reflected in your Aura. It plays a key role in your well-being.