About Sarah's Spirit Team
Master Chou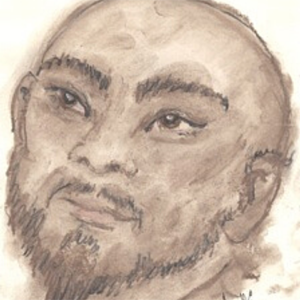 This wise and humorous Spirit steps forward in the persona of Master Chou. From the little he tells us, Chou was a Sage and lived about 250 years before Christ in China. He comments that this was a lifetime he enjoyed and felt would match the purpose of his work with humanity.
Master Chou enjoys talking to people and helping them to find their way. His discussions are often thought-provoking and challenge an audience or individual to question what they understand and why. His breadth of knowledge is diverse, but he especially enjoys talking about the Soul and its journey, humanity, and how to create balance in our lives and for the world.
You can connect with Master Chou on social media by following his feeds:-
Facebook Group - search Master Chou or click this link
The Oracle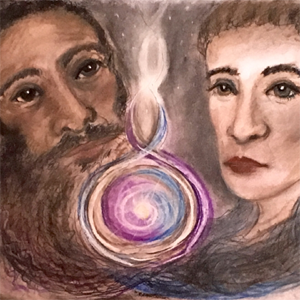 They are a Collective of Spirit, which step forward as one. Sarah knows less about them or their origins, but they are believed to be very ancient. Where Master Chou uses humour to capture an audience, The Oracle uses the profound. Their insight has such depth that it touches you at your very core. Sarah believes they are often actually speaking to the Soul rather than the person.
The Oracle works with audiences and groups only. Due to their nature and energy, people often experience absolute peace when they are speaking.
Spirit Healing Team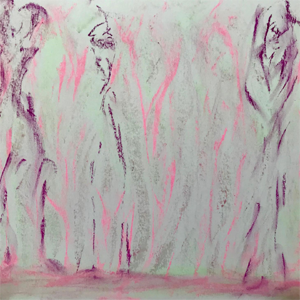 The Oracle and Master Chou are joined by several other Spirit's to form Sarah's Trance Healing team. They work collectively to deliver bespoke healing, tailored to the individual's needs at a soul level. Trance healing is often deeper than spiritual healing, and Sarah's team focus on soul, emotional and energetic issues.
As Sarah's trance mediumship has developed so has the trance healing. Initially, the healing was led by Yellow Horse (he is still part of the team), but The Oracle now leads the team.
Drawing credits
The Spirit portraits of Master Chou and The Oracle were drawn by June-Elleni Laine. You can find out more about her work on her website - www.june-elleni.com
The portrait of the Spirit Healing Team was drawn by Maryrose Moses O'Brien. You can find out more about her work at - www.collegeofpsychicstudies.co.uk